SIGN UP to Get CRAVEABLE Updates + a Sweet Treat!
A proud New Mexican family owned business, Cake Fetish was taken over by The Harris Family in 2011. We take pride in every sense of the word bakery. A bakery, to us, means to produce the freshest products, all preservative free. Our staff arrives early every day to make you the freshest cupcakes, cookies, cakes and goods!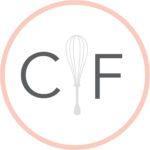 All Natural,
Made From Scratch
You will not find any pre-packaged mixes. With the highest quality control, we hand-measure all of our mixes and whip our signature Buttercream from scratch. We are proud to create everything from milk, eggs, butter, sugar; nothing you can't spell, just like grandma's home baking!